PIPELINE
For a better future SCM Lifescience will do its best
Stem Cell Therapy
Moderate to severe atopic dermatitis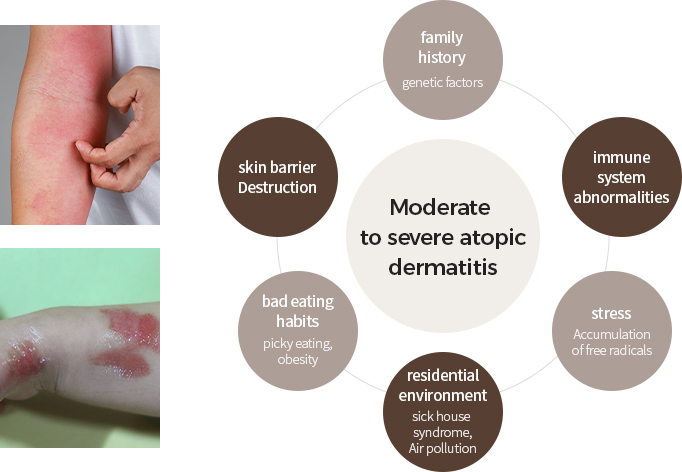 Definition
Atopic dermatitis is a chronic recurrent inflammatory skin disease that mainly begins in infancy or childhood, and is accompanied by pruritus (itch), dry skin, and characteristic eczema.
Cause
The cause of the disease is still unknown.
Environmental factors, genetic predisposition, immunological abnormalities, and abnormal skin barrier are the main causes.
Symptom
Severe itching (itching), dry skin, and dermatitis (eczema) are the main symptoms.
Dry skin causes and exacerbates itching, which is intermittent during the day and usually gets worse in the early evening or in the middle of the night.
02
Phase 2 clinical design
Primary endpoint : The percentage of subjects who have EASI-50 at Week 12.
Indication

moderate to severe

atopic dermatitis

Number of subjects

72 people

Cohort 1: 36 subjects in the test group
Cohort 2: 36 subjects in the placebo group

Dosing regimen

2 weeks intervals / 3 times

0.5 X 106 cells/kg

Design

multicenter, placebo-controlled, double-blind
clinical trial institution